Branding your organization as being "for purpose and for profit" might help you attract just the right kind of talented job applicants. At least that's what the HR Folks at Reece Computer Systems seem to believe.
In their job posting for a Consulting Engineer , Reece Computer Systems not only describes the position and the qualities that they are seeking in a candidate, they also describe themselves as an organization– pretty normal. But what's a little different here is this element of their self-description:
Reece is a Certified B-Corporation, a designation given to compassionate employers, who have a strong tie to their community, their employees, their customers and the environment.
Reece Computer Systems is using its (legal) identity as a B Corporation to brand itself as a potential employer.
The B Corporation designation brands the organization with a distinctive set of attributes.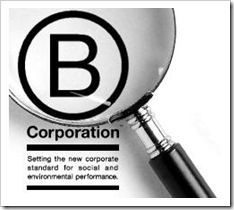 It's neat to see the B Corporation designation being used as part of Employer Branding. The B Corporation identity communicates a succinct, targeted message about "who" this organization is striving to be.  And, this message is also comprehensive, since it applies to culture & values, relationships with customers, relationships with the community, and relationships among employees.
Culture and Values. Just as the B Corporation structure and designation 'shout out' to shareholders or investors that the organization strives to balance purpose with profit, the B Corporation designation also broadcasts to potential employees what kind of organization they can expect the company to be — and what kinds of values the organization and its members might share.
In addition, at Reece:
We provide competitive pay, benefits and a happy, sustainable working environment. (emphasis mine)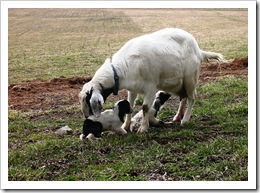 Relationships with Customers. Based on the comments of their customers, Reese creates relationships that reflect and extend values around sustainability and respect. [Reese might also consider sending potential job applicants to their website's page of customer testimonials .  These made me want to go work there!]
Extending their values through their business practices. There's evidence that Reece Computer Systems is practicing what it preaches as a B Corporation , by helping its small business clients not only to upgrade their computer systems, but also to make these systems more energy efficient and more green.
As Dee Harley, owner of a California goat farm, describes what her organization learned from Reece Computer Systems (in an article by Ilana DeBare in the San Francisco Chronicle):
"We were very, very inefficient, which certainly wasn't green," Harley said. "We run our farm very sustainably. But I really didn't get sustainability when it came to our computers. This has been a huge change."
The real benefit of Employer Branding as a B Corporation?
Potential employees, once they learn more of the details of B Corporations, can feel confident that the organization will continue to pursue these values and priorities. Why? Because in B Corporations, these values are more than marketing– they are built in. Not only the organization's legal structure but also its feedback systems keep the organization aware of how well its actions match its claims. Methods to evaluate and adjust the relationship between identity, image and actions are designed in, helping to sustain the B Corporation organization's authenticity.
That employer brand should be pretty appealing to the right kind of consulting engineer, don't you think?
(If you'd like to comment, please click on the word "comments" (below the ShareThis icon) between the grey brackets.)
Other posts about B Corporations:
* B Corporation Identity: An Opportunity for Organizational Authenticity

* Can a for-profit business organization that also pursues a social purpose be authentic?
* "What if you could buy social justice?" or Does 'values shopping' really make a difference?
* Honey is really bee vomit: Why we should label "NonProfit" Organizations "For-Purpose" Organizations instead