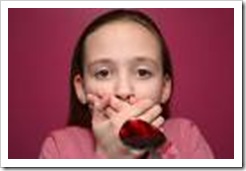 In a word, yes. You'd never know it from the conversation we've been having about our current financial crisis, but it's true: Taking responsibility for your organization's part in the financial crisis can actually be good for you.
We've seen a variety of explanations for what's been happening, some finger-pointing over who's to blame, and a few big picture recommendations for taking charge of federal monetary policy. What's largely been missing is a discussion of how individual organizations have contributed to the crisis and w hat individual organizations can do to repair our national and international economy.
Organizations (and their spokespeople) are afraid of having this discussion, because they don't want to be blamed. But if your organization is backing away from any analysis of your role in the financial crisis, your organization is not really protecting itself. It is hurting itself. That's because taking responsibility is the one thing that you and your organization can do , right now, to improve your organization's financial future. And if your organization works to improve its own financial future, it will help to revise and revive its industry and our economy.
What should your organization take responsibility for?
We all understand that the implosion of our national economy was never predetermined or inevitable. The causes are even more complex than the proposed remedies. Still, it's clear that actors at every level were part of the problem.
Your organization should take responsibility for what was potentially within its control. This might include taking responsibility for inept oversight, over-expansion, too much debt, extending too much credit, inadequate performance evaluation and training, underestimating risk, failing to learn, pretending your were experts where you were novices, or simply managerial hubris. Nearly every organization did something to contribute to the problem, and every organization can do something to contribute to the solution(s).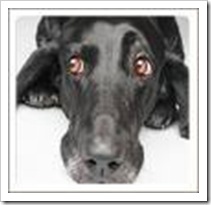 What does taking responsibility have to do with Authenticity?
An organization acts authentically when it uses 'who we are' to drive 'what we do', and aligns its actions with its self-understanding. Similarly, an organization acts authentically when it understands how its actions — and the impact of these actions on the organization's situation– reflect who they are as an organization. An organization that takes responsibility for its actions is acting authentically, because it is taking charge of the link between 'who we are' and 'what we've done'.
Acting authentically influences the organization's external reputation and the organization members' collective behavior in ways that contribute to financial success.
What does taking responsibility have to do with your organization's financial future?
How's this for an interesting research finding:
When compared to organizations that blame external actors and conditions for their negative business outcomes, organizations that take responsibility for their role in creating negative business outcomes have a higher stock price one year later
(Lee, Peterson, & Tiedens, 2004 ).
How does taking responsibility affect future share price?
The impact of a positive reputation. One link between publicly taking responsibility and an improved stock price is how taking responsibility influences an organization's reputation . Researchers explain that when an organization blames its situation, the organization contradicts all of its earlier efforts to portray itself as in charge of its results. In contrast, an organization that takes responsibility for negative outcomes lives up to its claims of being in charge. By appearing to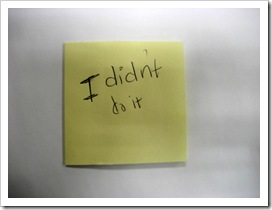 be in charge, just as it claims it is, the organization creates a reputation for itself that, even if it made some mistakes this time, it will take more effective actions the next time.
Bottom line: Whether or not the organization appears to be in charge has a more powerful effect on its reputation than whether the organization always has good results.
An organization that claims to have done nothing to cause a negative outcome can't be expected to do anything to improve its future situation. In contrast, an organization that takes responsibility and acts as though it can and will influence its future will be expected to do better the next time. And that kind of organization is seen to be more valuable, hence the higher stock price.
The impact of a "take charge" attitude. A second link between taking responsibility and an improved stock price is the impact of responsibility on an organization's attitude. Taking responsibility influences how the organization's members collectively understand their role in the current crisis, their organization's contribution to the current crisis and their organization's opportunity to do better. Taking responsibility for its situation helps an organization take charge of its future.
When an organization takes responsibility, it shifts how it sees itself. It moves from being a bystander to being an influential participant. In contrast, an organization that doesn't take responsibility ends up reinforcing its own passivity, leaving it at the mercy of other organizations. An organization that takes responsibility moves itself into the fray and positions itself to make a difference.
If it seems rather simplistic to argue that taking responsibility for contributing to the financial crisis will help organizations get out of the financial crisis, understand that taking responsibility is just the first step . It is a necessary step, though, because taking responsibility shifts the focus of a host of other organizational processes. In my next post, I'll explain more about how taking responsibility reorients the organization towards assertive, positive action . Stay tuned.
Lee, F., Peterson, C., and Tiedens, L. Z. (2004) Mea Culpa: Predicting Stock Prices From Organizational Attributions, Personality and Social Psychology Bulletin , Vol. 30, No. 12, 1636-1649.