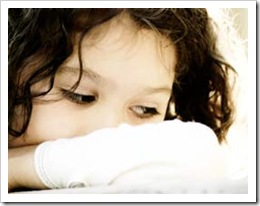 It moved me from intent to action. It snuck past my shield of cynicism. It struck me at the core of what I care about. And it made me remember that what really connects people and organizations is the chance for them both to be authentic.
What hooked me wasn't the way the Campaign organization asked for money. Instead, what hooked me was the way the Campaign responded to my contribution. Through a deft web-based innovation and a few minutes of 'user interface', the Obama Campaign forged a connection with me that was simultaneously personal and political.
By shifting my contribution from something monetary and generic to something personal and value-specific, the act of contributing to the campaign became a mutual confirmation of values and identity .
For the few minutes I was on the website, and then each time since as I've reflected on my experience of contributing to the Campaign, I have felt a connection with this organization that is based on who I am and what I care about.
How it worked
I wasn't all that interested in making a connection to the Campaign organization . For the last few months, I've been hounded by the DNC to make a contribution to the presidential campaign. Because I've been disappointed with the DNC as an organization, because I had already contributed to another candidate's primary campaign, and because I'd already contributed to some social initiatives I care about, I'd been reluctant to go ahead and give the Obama Campaign more money. Still, since I'm on their mailing list, I've been getting regular campaign updates and solicitations, and I realized it was probably time that our family made another contribution directly to the Obama Campaign.
This particular email solicitation was different enough that it caught my attention. They were using my favorite fundraising tactic: dollar for dollar matching of my contribution. I'm a sucker for this tactic because it makes me feel like my contribution is more powerful. So I clicked through to their website, where I was promised:
Contribute to the Campaign today and your contribution will be matched dollar for dollar by another campaign supporter.
No totebag offered, but otherwise just like what they do on PBS, right?
The Innovation
At first the whole thing seemed like any online financial transaction. I clicked the amount we wanted to contribute, entered my Visa number, etc., and pressed the "make a contribution" button. But instead of the next page being 'a confirmation of the transaction that you can print out for your convenience' blah blah, the next web page was a personalized reply. A reply to me. From another other person. (I paraphrase from memory):
'CVH, your contribution has been matched by Rosa M. Rosa M. writes "I am matching your contribution in honor of Luis P., Pfc. US Army, who died in Basra in July 2006. Luis was on his second tour of duty under a "stop loss" order. He asked me to do whatever I could to Stop The War. I'm doing what I can by contributing to the Obama for President campaign. Thank you for joining me."'
The Effect of the Innovation
I "knew" intellectually that this message was generated automatically by the website function. Despite what I "knew", what I felt was an emotional connection established through that personal message from a real person. Rosa was not only matching my contribution and sharing my support of Obama; she was also matching my motivation and my values.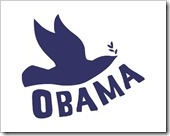 Although I absolutely support Obama, I'm not so much a fan of Obama per se as I am a fan of what Obama stands for . I am against the Iraq war . I am for making the world a better place, starting here at home with economic and social justice .
When I received Rosa's message, the financial transaction disappeared beneath a connection between who I am and who Rosa is, about what I believe in and what Rosa believes in. The two of us were connected (however abstractly) by a commitment to a shared goal (ending the war), a shared tactic (electing Obama), and a shared set of values.
And there was more
The coup de grace was that the website offered me the opportunity to take another step. I could connect again, in a different way, by sending a response to Rosa herself.
What do you say to a woman you don't know, who has just donated money in honor of a friend who died in an illegitimate war that neither of you support?
First I had to decide whether to send a message at all. It took me more than a minute to figure this out. Then I had to figure out what to say. That took another minute or two.
In those minutes, feelings rose up that surprised me. Sorrow, despair, impotence, marginality, the fear that my values didn't matter . Pain at the thought of Luis's sacrifice for a war he didn't support. Empathy for Rosa in her effort to find a way to protest, a way to respond. I thought that all I was going to do was give a bit of money. Instead, I was being invited to give a little of myself, as a person. I took a deep breath, and I plunged in with a real, personal, heartfelt response.
I thanked Rosa for matching my contribution. I thanked her for doing her best to fulfill her promise to Luis. I told her that I would hold her, Luis, and their families "in the light ". I told a woman I have never met that I would pray for her and her family. Because we both believe in ending the war.
The genius behind this campaign? Matching who we are and what we care about to create a connection between us and the organization.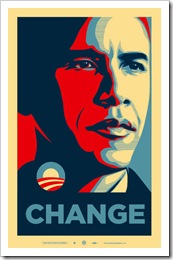 It all started with a set of values at the Obama Campaign about grassroots participation . Some one or many people at the campaign kept the focus on the organization's values. Drawing on these values, someone had the idea to match person to person. Someone else turned this idea into a function on their website, making it a feature of the campaign. They took who they are as an organization, what they believe in, and put it into action. Even better, they created a system, so that this matching process worked over and over, not just for me but for other people who contributed that day. That was all it that it took for the Obama Campaign to become real, to become authentic, and to forge an emotional connection with me.
The innovation was that the Obama Campaign shifted the terms on which I was making a connection as a campaign "supporter". My contribution wasn't just about who I, a generic American voter, support for President. It became about who I am and what I believe in, about who Rosa is and what she believes in, and about who Obama is and what he believes in . The organization transformed my financial contribution into a contribution of who I am and what I believe in, by matching and engaging my values.
It was that authentic connection that made me cry.
=> The Take-away for Authentic Organizations
To create authentic relationships between the organization and your stakeholders:
— Create an opportunity for your stakeholders' identities to connect with your organization's identity
— Create a way for stakeholders to see themselves and to be themselves in their relationship with your organization
— Create a way for people to see and share your organization's values, its ideology if you will
— Create a way for stakeholders to connect around the values and issues that matter most to them.
(If you enjoyed this post, please consider Digging it. I'd love for more people to read it. Thanks. )