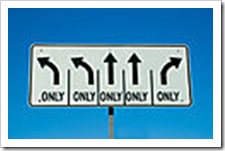 While working on some ideas in the pipeline, I realized that I have a few absolutes about what defines when organizations are being authentic. I've tried to whittle these down to their basic descriptions and to take away a bit of the specificity that makes the ideas seem academic and/or too complex.  Here are these three absolutes, for your consideration.
1. An authentic organization's identity reflects and articulates what is true. The authentic organization tells the truth about itself to itself.  The truth can be positive, negative, and/or partial in ways that highlight certain characteristics, but the identity must be based on self-refection and candor.
2. An authentic organization's image can differ from the organization's identity only when the image expresses  what the organization is working to become. The image can be aspirational, but it cannot be purely fictional. If the image is what the organization is hoping to become, or pretending to become, it is not authentic.
3. An authentic organization's actions have to reflect an honest effort to demonstrate the qualities that matter to the organization and that define who it is.  These behaviors can be incomplete, clumsy, provisional and experimental, and still be authentic, if they are efforts to put into action who the organization is and wants to become.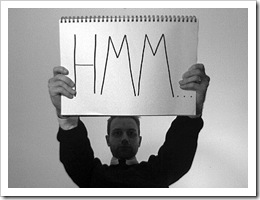 Just some ideas to reflect on.